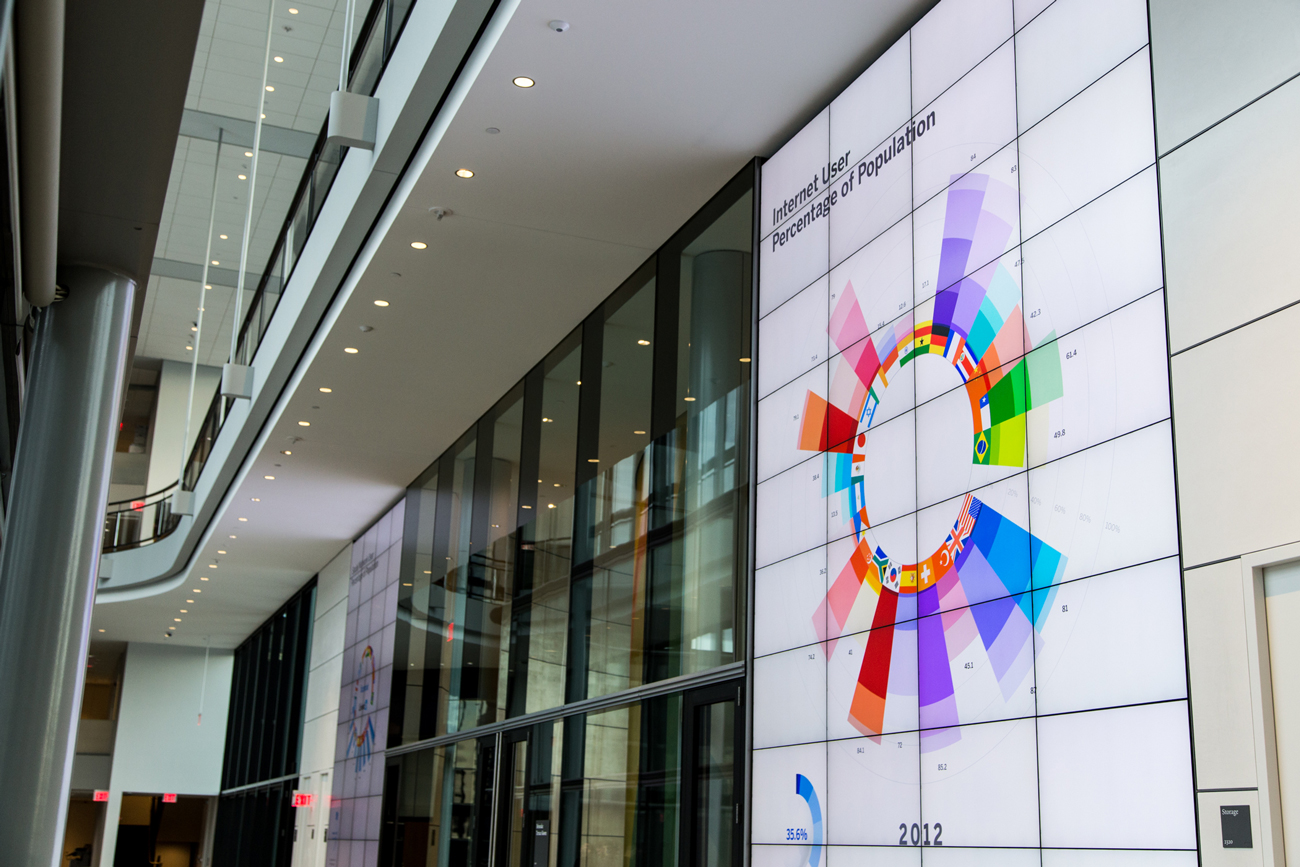 Yale School of Management
The Yale School of Management came to us with the task of creating animated data visualizations in their new buidling. The data displays global comparisons of internet and social media usage based on population and comparisons of the consumer price index and cost of living indices. The media screens are in a hallway of the building where students, faculty and visitors can walk by and get a glimpse of social and economic data throughout the world.
*Awards: SEGD Global Design Merit Award 2014
New York Design Award 2014- Graphic Design-Environmental
*This project has also been featured on Communication Arts. 
Creative Director: Maureen Lin
Designer: BobbiJo McCauley
 
Client: Yale School of Management
Agency: Unified Field